SleepSmart Campaign for the Homeless
Since its inception in 1998, StreetSmart has raised over £6.3 million for the homeless, and the campaign grows larger and more successful each year.
Building on the success of their innovative £1 per table fundraising concept, the team behind StreetSmart will launch a new hotel campaign this winter called SleepSmart.
This new campaign aims to provide comfort and hope to people who live on the streets near hotels where guests stay in style.
SleepSmart will run alongside StreetSmart during the months of November and December and guests in participating hotels will be asked to donate a voluntary £1 on their final hotel bill.
Deutsche Bank will cover both StreetSmart and SleepSmart's administration costs, ensuring that every penny of every £1 donated is given to projects to help the homeless.
SleepSmart has already struck a chord with London hoteliers keen to give something back to the local community, and it promises great fund raising potential.
I have no hesitation in supporting and recommending the work of the charity StreetSmart, which is low in bureaucracy and high on delivering where help is needed. We may not be able to solve the question of homelessness but at least by doing something we, in some way, diminish its tyranny.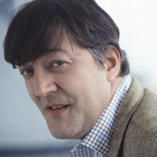 To sign your Hotel up for SleepSmart fill in the form on the sign up page:

To get in touch with the campaign organiser contact Jennie by phone or email...